Jumbocorp & ABN Partnership
Jumbocorp is a waste management solution company that supplies cage liners and Jumbobags for the collection, transportation and processing of waste material simpler, faster, cleaner and more efficient.
Benefits
With a unique approach we offer you a solution that is tailored to your exact needs.
We manage your waste collection so you can manage your site.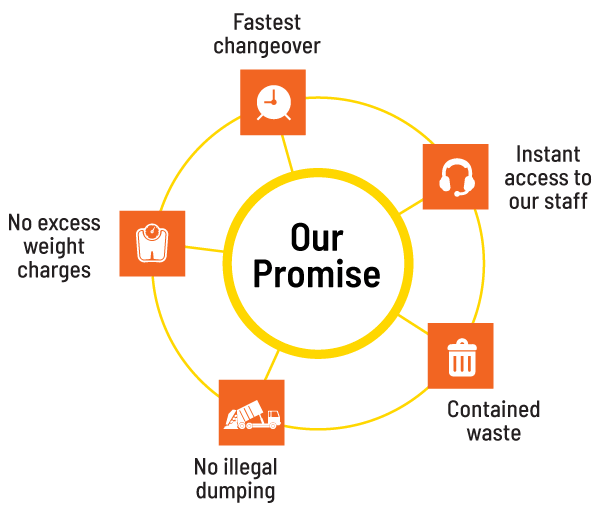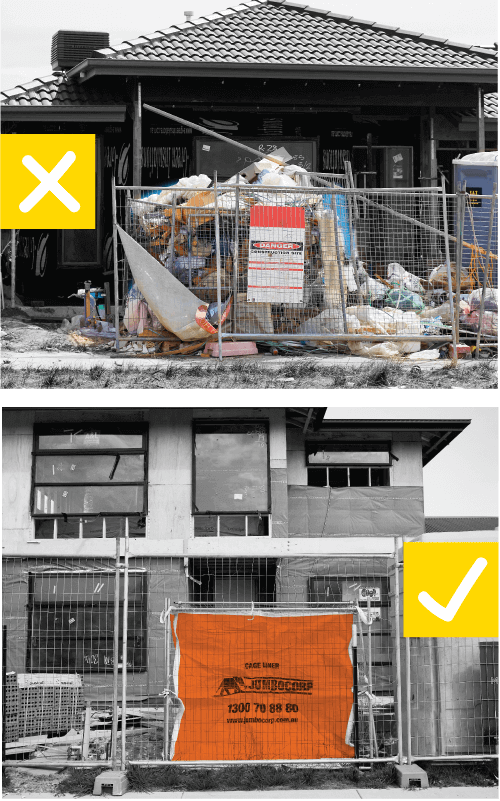 Get Started Today
Jumbocorp & ABN have partnered to bring you the best solution for your building site.
Contract Inclusions
Cage Delivery / Set Up (Free)
Cage Hire (up to 24 weeks)
Bag installation and can move positioning of cage site if required
Bag Collection / cage empties (up to 4 on a single. Up to 6 on a double)
Jumbocorp staff do a quick tidy up around perimeter of cage upon changeover
Cage removal
Plaster / Bricks / Roof Tile / Concrete
For the collection of the 'other segregated materials', Jumbocorp can provide our 2m3 Yellow Bag.
Nb: We do not pick up soil/sand.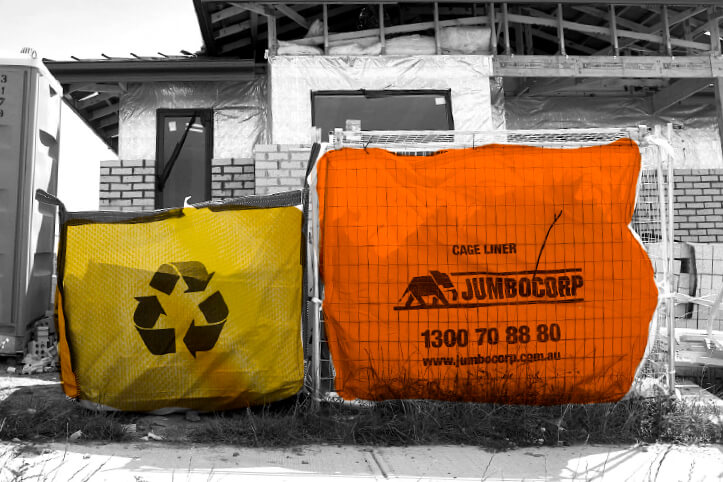 WE PROVIDE JUMBOBAGS, THE DISPOSABLE SKIPS, TO LEADING BUILDERS, DEVELOPERS AND MULTI-NATIONALS.
CALL TODAY ON 1300 70 88 70 TO DISCUSS HOW WE CAN ADD BENEFITS TO YOUR PROJECT.